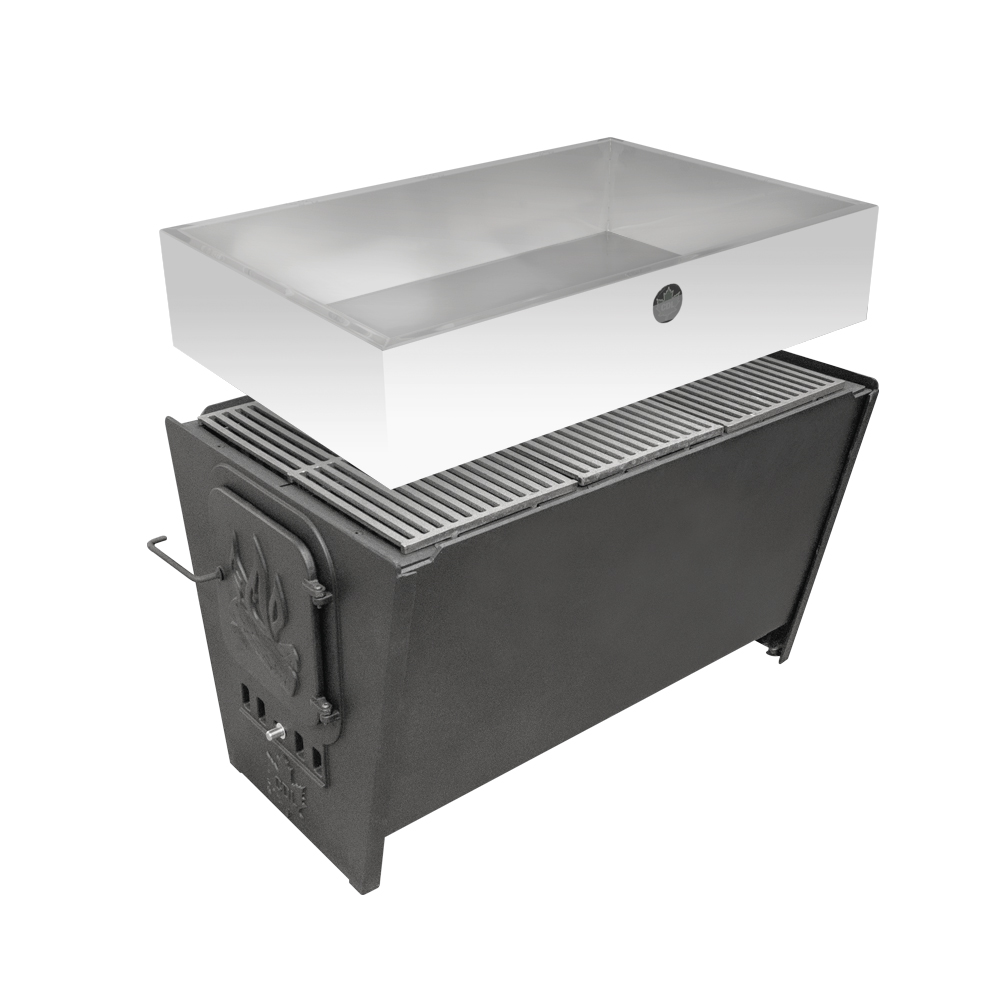 Hobby evaporators
Evap-O-Grill
The 2-in-1 CDL EVAP-O-GRILL
BECOME A GRILL MASTER!
BOTH AN EVAPORATOR AND A BBQ!

Ideal for up to 50 taps
Evaporates up to 7 gallons/hour
Easy assembly
No bricking necessary
Includes:
2' x 3' stainless steel pan
3/4" stainless steel draw-off ball valve
Cast iron grate set
Optional:
6" stack damper
Reheat pan
Smoker
Product also available for pre-order online.
Advantages
2-in-1 solution
No bricking needed
Easy to assemble
Ask for a quote ›
670090

Evap-O-Grill

670096

Evap-O-Grill sap preheater

67009010

Evap-O-Grill smoker
Categories of related products