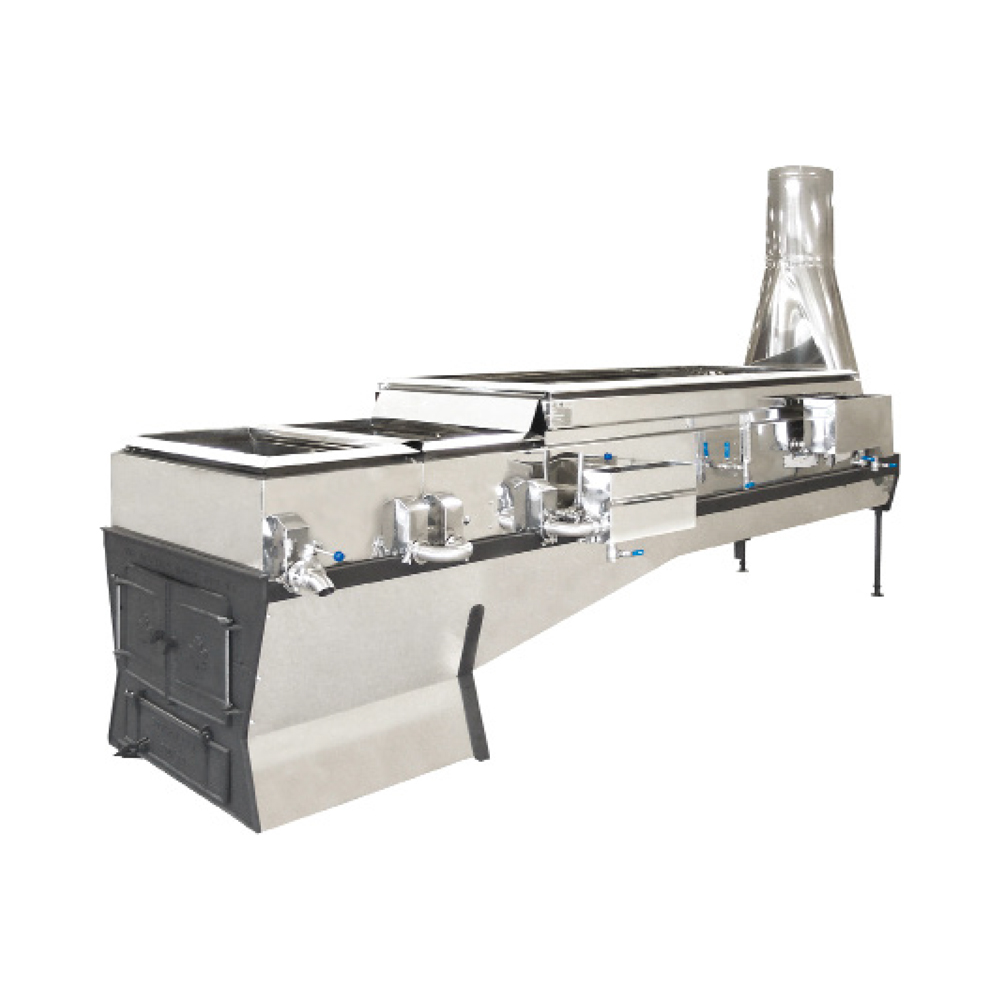 Hobby evaporators
CDL Traditional evaporator
CDL Traditional evaporator is designed for owners of medium and large sugar bushes wishing to keep the tradition alive of boiling the syrup with firewood while being effective and efficient. This evaporator will provide an incomparable boiling stability. Its robust construction will allow many generations to experience the pleasure of boiling maple syrup.
CDL Traditional evaporator is available from 2-1/2′ x 8′ to 5′ x 16′ according to your needs. Contact your CDL sales representative to find out which model is right for your sugar bush.
INCLUDES:
-32″ high furnace with cast iron grates and 2 doors for
wood loading.
-1 flue pan with 7″ argon welded flues.
-2 to 3 argon welded syrup pans for finishing
(depending on model)
-Front and rear float boxes.
-Stainless steel connections, drain valve
and draw-off valve.
-Complete chimney (twice the length of the evaporator)
including the stack.
-1 rope operated stack cover.
Water level on flue pan.
Advantages
Top quality stainless steel and heavy duty
Boiling stability
Ask for a quote ›
Categories of related products