CDL Intelligence
Not that long ago, we never could have imagined, even in our wildest dreams, that we'd have access to a wealth of data in real time and be able to control virtually all of our sugaring equipment remotely. However, thanks to CDL Intelligence, that dream has been coming true in more and more sugarbushes over the past few years. A simple concept—being able to monitor the vacuum of each master line in real time to save time on leak repairs—planted a seed from which grew the idea of fully remote control. And now that idea is bearing fruit.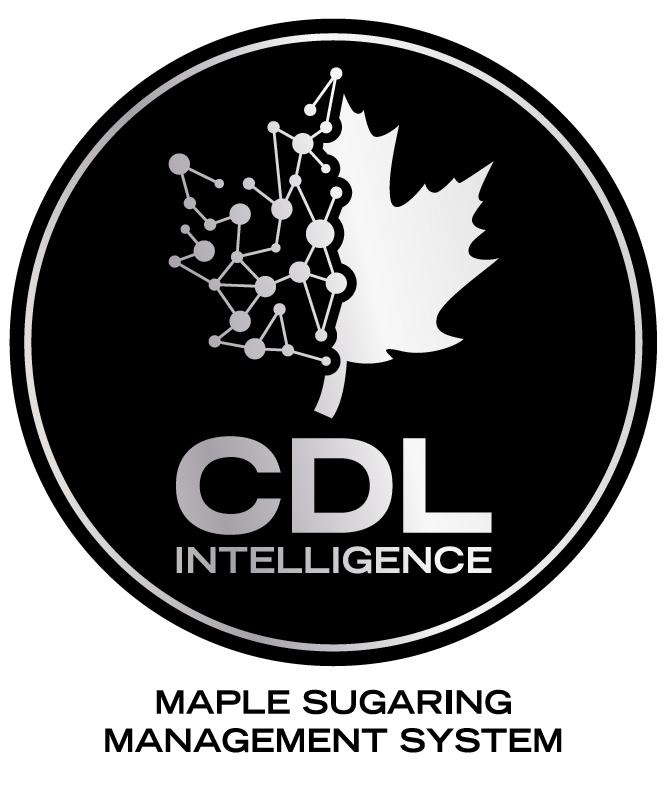 CDL Intelligence is for all producers, no matter how many taps they have. As you know, one of CDL's mottos is "by sugarmakers, for sugarmakers." So, who better than CDL, the undisputed leader in the maple syrup industry, to develop a system that's flexible enough to suit all situations and modular enough to grow with producers? Whether you want to track vacuum, tank, or silo levels; remotely start or stop pumps; adjust the vacuum with our highly popular vacuum modulation valve; see the water flow and quantity in real time with a flowmeter; open and close valves; protect your transfer pumps with the new pump safety module; see everything happening in your sugarbush in real time without breaking the bank; manage employees; or so much more, it's all possible with the new CDL Intelligence app. It's an advanced and ever-evolving system. Imagine the time savings. Imagine the efficiency boost. Imagine the yield! Not very computer-savvy? Don't worry about it. CDL Intelligence is very easy to use thanks to a simplified and user-friendly interface and app.
CDL Intelligence also has a great new feature: remote control for ROs. This brand new process allows you to remotely control any RO, regardless of its make, model, or size. This system doesn't make the RO "intelligent" like our range of CDL intelligent ROs. However, the system is modular, so it can be tailored to your needs. From starting and stopping the system to tracking the Brix to (partially or fully) controlling your valves by reading and adjusting the pressure, you can run your RO from anywhere as if you were right in front of it.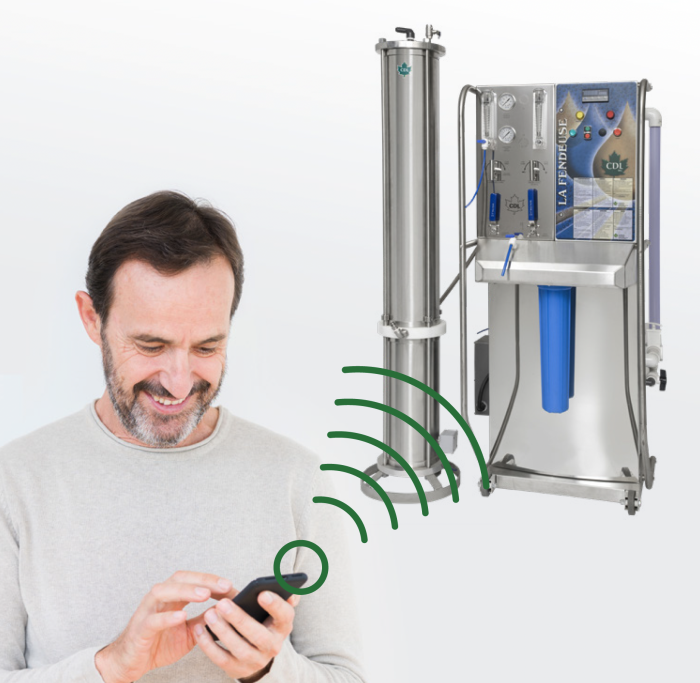 A simple, efficient system that will save you time and money! By combining these innovative products with CDL's renowned quality and unparalleled service, you will experience CDL Intelligence. Your yield is what makes your sugarbush profitable, so why not make sure you're maximizing it? Don't hesitate to contact your CDL representative, your regional CDL store, or CDL customer service to learn more!