Career
Sale representative
Oro-Medonte, Ontario
Share on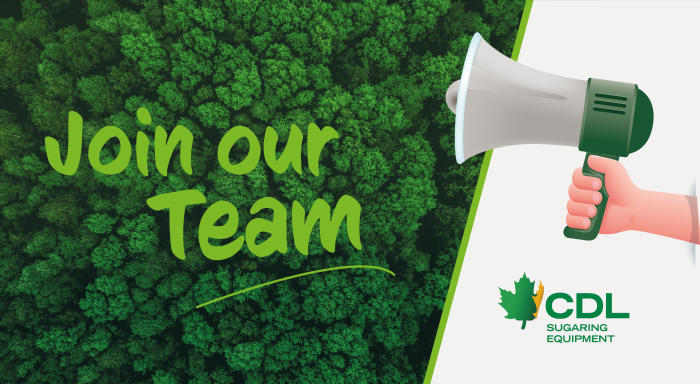 The Sale representative  will be responsible for promoting CDL's products in their territory while providing excellent customer service.
ROLES AND RESPONSIBILITIES:
Sales
Identify markets and target potential customers for Central Ontario (Simcoe County and area) ;
Promote and sell CDL products to current and potential customers ;
Prepare sales contracts (or have them prepared) ;
Submit orders to the sales coordinator and make arrangements to ensure customers are satisfied ;
Follow up with customers and resolve issues with the delivery of CDL products and services ;
Participate in sales events to promote CDL within the Ontario market ;
Keep tabs on maple syrup market and stay in touch with the Ontario Maple Syrup Producers' Association ;
Maintain customer files.
Other related tasks.
JOB REQUIREMENTS:
SSD;
Administrative technique (an asset);
3-5 years experience in a similar position;
Knowledge of the maple syrop industry;
Good computer skills;
Independence and attention to detail;
Excellent leadership;
Ease with human ressources management;
Multitasking;
Customer relationships;
Flexibility and availability;
Bilingual (an asset).
Send us your resume at serge.tanguay@cdlinc.ca mentioning the title in the subject line, or phone: 418-222-7912